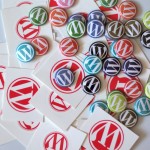 Without a doubt, one of the most powerful elements of WordPress is its flexibility. This is thanks in large part to its thriving development community. By tapping into the diverse selection of plugins they've created, you can empower your WordPress-run website to do…well, just about anything, really.
It's pretty incredible.
Unfortunately, with so many plugins to choose from, it can be somewhat difficult to figure out which ones are best-suited to your needs. That's why this series exists – to let our clients know which add-ons are absolutely essential (and by implication, which ones they should probably stay away from). This time around, we're going to take a look at a few plugins related to website monetization/membership services. There's just one small difference between the plugins in this post and our regular fare – most of the plugins we're going to go over today are premium.
Let's get started. Read more