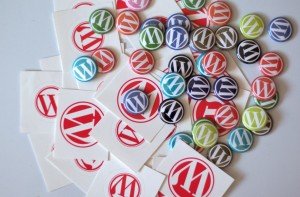 Without a doubt, one of the most powerful elements of WordPress is its flexibility. This is thanks in large part to its thriving development community. By tapping into the diverse selection of plugins they've created, you can empower your WordPress-run website to do…well, just about anything, really.
It's pretty incredible.
Unfortunately, with so many plugins to choose from, it can be somewhat difficult to figure out which ones are best-suited to your needs. That's why this series exists – to let our clients know which add-ons are absolutely essential (and by implication, which ones they should probably stay away from). This time around, we're going to take a look at a few plugins related to website monetization/membership services. There's just one small difference between the plugins in this post and our regular fare – most of the plugins we're going to go over today are premium.
Let's get started.
Billing itself as the most flexible, powerful, and feature-rich booking plugin on the platform, Appointments+ allows you to bring your scheduling system into your WordPress backend – and move it into the frontend. Ideal for freelancers and contractors, Appointments+ allows customers to book their own appointments through your blog, and it allows you to collect payments and deposits through Paypal, create and manage a team, and set up a mailing list for events. All appointments are managed using Google Calendar – itself one of the best scheduling systems around.
The aptly-named Membership Pro lets you set up your own customized subscription plans. In less than an hour, you can create tiered paywalls for your users, exercising an incredible degree of control over how you get paid – and how often. Members can enjoy protected content, dripped content, and access to a whole host of customized coupons. You can set up an unlimited number of custom subscription plans, and bundled payment options which include pretty much every type of payment provider online.
Pro Sites is similar to membership in that it allows you to charge your users for premium services. The difference, however, is that Membership is designed to help you create a subscription-based website. Pro Sites is designed to allow you to set up your own hosting network. Ever wanted to create your own blog network? Pro Sites lets you do just that.
Though the purpose of BJ Lazy Load is very simple, that doesn't make it any less valuable – it's designed to replace all image-based content on your site with placeholders. These images are only loaded when the user starts to scroll down; the placeholder is removed in favor of the actual image as it comes close to entering the browser window.  This cuts the page's perceived load time exponentially and improves the overall user experience as a result.
Relevanssi may well be one of the most powerful search plugins available on WordPress. It allows you to replace WordPress's default search engine (which honestly leaves a lot to be desired) with an immensely superior, fully-customizable searchbar. What's more, Relevanssi Premium even allows you to integrate improved spelling correction, offers multisite support, and assign extra weight to new posts. It's everything you – and your users – could possibly want in a search bar.