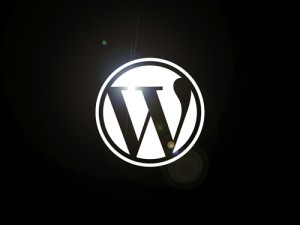 Hey there, folks! Today, we're going to talk about lead generation. More specifically, we're going to talk about one of the most powerful lead generation tools currently available.
No, I'm not referring to Hubspot, nor am I talking about Marketo.
It's WordPress. See, there's a reason it's currently the world's most popular CMS – it's versatile enough to handle just about anything you can throw at it. Naturally, that includes lead-oriented marketing.
What Makes WordPress So Great At Generating Leads?
The Plugins
The thing that makes WordPress such a great lead generation tool is tied directly to what makes it such a powerful platform in general – the development community. More specifically, the plugins. Using these modular add-ons, a user can extend the platform's functionality to do pretty much anything they require.
Of course, that answer's a bit of a cop-out, isn't it? Everyone knows WordPress has a bunch of awesome plugins, and there can be no doubt that there are plenty of top-notch inbound marketing tools out there specifically designed for the CMS (we'll go over a few of those later in this piece). That's hardly news.
Let's talk about this in a bit more depth.
Connectivity With The Target Audience
Plugins aside, two of WordPress's most formidable features – as noted by Vapor Partners' Sam Brennand – are social media integration and themes. It's not hard to see why the former's so important, truth be told. Brennand himself probably puts it best, labeling "tightly-integrated networks of content, SEO, and social media" as vital to any successful inbound lead generation strategy.
As for the reason themes are so important? That's a touch more subtle. Again, we're going to turn to Brennand for this one, as he probably puts it better than I could.
"Once you've created the right types of content for your audience, it needs a great home to play its part in the lead generation process," explains Brennand. What he means by that is that your site needs to look professional. It needs to be easy to navigate, and pleasing to the eye. An ugly site makes a poor first impression, and a poor first impression makes for a pretty awful lead generation campaign.
The right theme allows you to design a site that meets pretty much all of those criteria – without breaking the bank, at that. By loading up a theme from iThemes, Themeforest, StudioPress, ThemeJam (or one of the countless other websites out there), you can create a site that presents your visitors with the best first impression possible.
Easy Newsletter & SEO Integration
This one's pretty self-explanatory. It's extremely simple to integrate a company newsletter into your WordPress site – and only marginally more difficult to optimize your site for search. Given that email marketing and SEO are both important cogs in any successful inbound marketing strategy, that's pretty good news, no?
How Can You Generate Leads Through WordPress?
Alright, that's enough gushing about how awesome WordPress is. It's time for something a little more practical. Let's talk a little bit about how you can use WordPress to generate leads for your site.
Tap Into The Comments Section
I want you all to ask yourselves something. After reading a particularly interesting piece or watching a particularly entertaining video, what's one of the first things you do – aside from sharing it with friends? If you're like most, you've one answer: you check out the comments.
For this reason, the comments section on your blog can actually be an awesome way to bring in a few extra leads from the people who are already the most active participants in your brand's community.
As a general rule, there are two ways you can tap into your commenters to generate more leads. The first is to simply add a small checkbox at the end of your comments form that allows readers to opt-in to email updates. You can do this through a variety of plugins such as Aweber, Subscribers Magnet, or Newsletter Signup.
The second is through redirection. After someone's submitted their first comment, thank them for their participation and provide them with the opportunity to register with your company. Make sure you do something to sweeten the deal – access to an Ebook perhaps, or a white paper; maybe a coupon or a free product from your brand.
Use Contact Forms
Just as you can add signup requests to your comments form, you can add it to pretty much any other form on your website, from captcha to registration forms. The easiest method here would probably be to use a third-party plugin like Gravity Forms (probably one of the best on the market, to be honest). You can check out this guide on WPBeginner for more information.
Keep Things Super Simple (And Know Why You're Doing All This)
As noted by Jennifer Bourn of Bourn Creative, many WordPress sites tend to be horrendously cluttered. After all, WordPress gives you all these awesome gadgets, tools, and toys to add to your site – you should use them, right? Not…exactly.
"Most WordPress website owners don't have a clear website strategy in place, so they just add stuff willy-nilly to their site because a friend added it to their site, or because they think it's cool … not because it's going to help them convert website visitors into clients and customers."
"What they don't realize," she continues, "is that all that clutter they're cramming into their website sidebars and footers is actually hurting their website conversions and sending visitors away!"
Basically, says Bourn, you need to keep your website clean, give users multiple ways to access the content they're looking for, and – most importantly – understand what people want out of your brand and its content.
Bonus: Eight Plugins You Can Use For Better Lead Generation
We're starting to run things a bit long, so I'd say it's high time we wrap this up. We'll conclude everything with a few plugin recommendations. These are some of the best inbound marketing tools WordPress's development community has to offer:
Gravity Forms: Mentioned earlier in the piece; Gravity Forms is an incredibly powerful premium plugin that allows you to create pretty much any type of form you desire.
Lead Pages: This one allows you to quickly and easily create squeeze pages. Though not exclusively designed for WordPress, it does have a plugin for integration.
Either Yoast or All-In-One SEO: Like it or not, SEO is an important component of lead generation. There's not a lot else to be said here.
OptinMonster: A premium list-building plugin that gives you a metric ton of options for spicing up your email lists, including popups, sidebars, after posts, and animation effects.
WordPress Leads: A combination CRM/Lead Management plugin, WordPress Leads ties masterfully in with Google Analytics and other similar tools, giving you a bunch of options for tracking your leads and connecting with your customers.
Newsletter With Tracking: A great free plugin that allows you to add a fully-functional newsletter system to your WordPress blog.
Yet Another Related Post Plugin: Allows you to add a 'related' section to any page or article on your site. Given that YARRP is fairly resource-intensive, it may be worth going with a different option. It's not like there's a dearth of related posts plugins.
Mailchimp: Again, Mailchimp isn't WordPress-specific, but it makes the list by virtue of having a WordPress plugin (to say nothing of how easy it makes it to craft an amazing email marketing campaign).
Image: Flickr/tgumbel