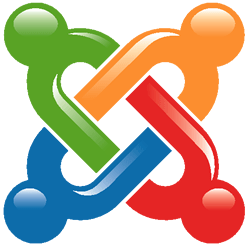 WordPress may be one of the best blogging tools around, but that doesn't necessarily mean it's a shoe-in for your website.  There are plenty of things the competition simply does better; although WordPress is efficient, intuitive, and flexible, there's something to be said for specialization – which, outside of blogging, is something WordPress lacks.
The open-source Joomla! is widely regarded as WordPress's most formidable competitor, is among the most popular content management systems in the world, and  it's backed by a great development community. On top of that, it's actually able to handle a larger volume of articles and pages than WordPress, owing to the fact that it was originally designed as an enterprise-level CMS.
In other words, if you're running a site which deals with an extensive amount of content, Joomla! might actually prove to be the superior choice. Even better, the setup process isn't anywhere near as complicated as one might expect. Now, there are quite a few formidable blogging plugins for Joomla! – EasyBlog, MyBlog, and K2 come to mind. They aren't our focus here; we're going to walk you through how to set up a Joomla! blog using only the basic installation; no plugins required.
Here's how you can set up your own Category Blog in Joomla! 3:
Step One: Create Your Blog's Main Category
The first thing you're going to want to do is create the main page for your blog. First, go to the Content tab in the main menu of your control panel, then open up the Category Manager. Once you're there, the next step will be to add a new category. This will effectively serve as the front-page of your blog.  Name it appropriately.
Step Two: Populate Your Blog With A Few Articles
Although it might seem a bit curious to start blogging before your site is even properly set up, your next task is going to be creating a few articles for your blog. Note that you don't necessarily even need to write anything, they can simply be placeholder pieces. From your Joomla! Content tab, click on Articles and add a few pieces. Make sure these pieces are all listed under the category you created in step one.
Step Three: Add A Category Blog Menu Item
Now that your categories are all set up and you've got a few articles, you can create a menu for your blog. Click on Menu-> Main Menu -> Add New Menu Item. Title it after your blog, and for Menu Item Type, select Category Blog; make sure the category it deals with is the same as your blog's main category.
Step Four: Style Your Blog
Depending on how you want your blog to be laid out, step four can take one of two forms. If your site's main focus is on the blog, you're going to want to edit your article options so as to apply a global layout to your entire website. In order to do this, the steps are as follows:
From your control Panel, go to Article Manager.
Click on the gear icon in the top right corner, and then click on the Articles tab.
Customize the layout options there however you see fit.
If you've already got a global layout setup, navigate back to the Menu tab. From there, you'll edit the Category Blog Menu Item you created in step three. The process is basically the same as if you were creating a global layout.
Step Six: Start Writing!
That pretty much covers the basics of getting your blog up and running. Next time, we'll go over a few more advanced customization options and SEO.