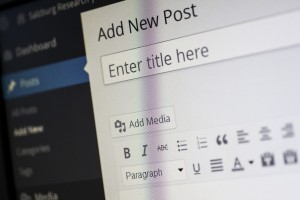 Technically, there's no 'wrong' choice when it comes to selecting a content management system. All the top CMS's have a diverse selection of plugins that allow them to tackle pretty much any task you throw at them – most of them could be used to build your website, regardless of what you intend to do with it.
That isn't to say that some choices aren't better than others. You wouldn't, for example, want to use Concrete5 to develop a web application, or Drupal for ticket sales (unless you've a thing for migraines). Simply put, every CMS currently on the market has its own strengths. Every CMS on the market has a few tasks that it does better than the competition.
Today, we're going to look at a few of the top content management systems on the web, in order to determine which one is the best choice for running a dynamic website; one comprised of elements that change based either on user activity or a number of other parameters. In order to support dynamic content, a CMS needs to meet several qualifications.
Before we continue, however, it's worth mentioning that there's currently some contention regarding what type of file system is the best choice for dynamic content. Although the vast majority of platforms – including every CMS on the list – utilize the MySQL database, there's a growing camp of web developers who swear by flat file system layouts such as that used by Statamic.
Firstly, it should be able to efficiently scale with growth; this will allow a website to more efficiently scale and helps to prevent slowdown in the event that it needs to manage a high volume of data. Speaking of which, that's our second requirement:  a dynamic CMS should be capable of dealing with large, fluctuating volumes of data on a regular basis without taking too much of a performance hit. Third, it should be highly customizable, allowing you a great deal of freedom in how you manage your website. Lastly, a dynamic platform needs to be easy to use, so that you can focus more on customizing your website than learning the ropes.
WordPress meets at least two of those requirements. Of all the content management systems on the web, it is by far the simplest for the end user. Not only that, WordPress users have access to one of the largest plugin libraries on the web. What this means is that WordPress can do pretty much whatever you want it to.
Unfortunately, when compared to its competitors it can occasionally have some difficulty scaling. What this means is that if you aren't careful, it can very quickly grow bloated and laggardly if it's used to run a large site – though again, it's all about what plugins you install. It's perfectly possible with a bit of technical wizardry to create a WordPress installation every bit as capable of managing dynamic content as its peers.
Drupal, meanwhile, is extremely scalable and highly customizable, and capable of remaining stable even under the heaviest loads. Unfortunately, it also suffers from a relative dearth of plugins and the steepest learning curve out of all the CMS's here. Factor in its comparatively smaller community, and it's not an ideal choice for a dynamic website unless you're already an expert with the platform (in which case, it's likely the best choice).
Concrete5 is another excellent choice. Its interface is logical, clean and simple, and it's incredibly flexible; its chief weakness is its relatively weak ecosystem. What this means for you is that you'll need to implement most of your site's custom features from scratch. It also isn't modular, which is a significant pitfall.
MODX suffers from many of the same shortcomings as Drupal – although it doesn't have as steep a learning curve, it's still got a relatively small community and a dearth of resources such as templates and plugins – it struggles to remain relevant when going up against the titans of content management.  At the same time, it's probably the most flexible CMS on the list, and has one of the most helpful communities. It may not be the greatest choice, but it's not the worst, either.
Lastly, we've got Joomla – which is probably the best CMS on the list for a dynamic site. It's easy to install, has a plugin library rivaling that of WordPress, and arguably scales best out of every other CMS here. It's designed from the ground-up for large websites, meaning your performance won't suffer as your website grows and your traffic increases.
All the content management systems detailed here are excellent choices for generating a dynamic website, but  Joomla ultimately takes the crown. It can handle a far larger volume of articles than any of its competitors. This, combined with its wide breadth of customization options and ease of use, is what makes Joomla the most dynamic CMS.