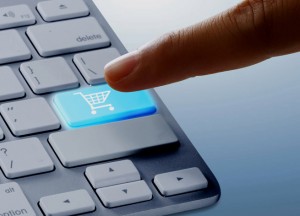 WordPress parent company Automattic is finally spending the $160 million in funding it raised last year – on plugins, apparently. Late last month, it purchased WooCommerce, a powerful shopping plugin designed to help publishers turn their websites into digital storefronts. Although CEO Matt Mullenweg wouldn't comment on the price, recode claims that inside sources have clocked it at around $30 million.
As one of the most popular eCommerce plugins on the web, WooCommerce powers over 600,000 sites. It's been downloaded roughly 7.5 million times, and is part of an incredibly reputable family of applications – WooThemes is its parent company. In short, its popularity and quality are such that it's essentially a must for any digital merchant who plans to use WordPress.
This is, in other words, an incredibly sensible acquisition on Automattic's part.
It's also not the first time Automattic has purchased a plugin from within WordPress's store. Last year, it acquired BruteProtect, a password protection plugin designed to safeguard sites against malicious login attempts. It also offered uptime monitoring, and was working on tools for malware scanning – all of which are likely to become a part of WordPress in due course.
Further, people have been asking for better storefront functionality in WordPress for quite a while.
"I remember a few years ago I was at a WordPress conference," said Mullenweg, in a video announcing the acquisition. "Someone stood up in the Q&A and asked me 'When are you going to make it as easy to publish stores online as you've made it to publish websites?' There was spontaneous applause from the audience. People loved this idea."
Although no timeline yet exists, it seems very likely that WordPress will bake WooCommerce's functionality into its CMS – though it's not clear if the free plugin will be part of WordPress.org or WordPress.com.  This will give merchants out-of-the-box access to features such as appointment booking, product recommendations, coupons, shipping and logistics; and inventory management. Not only that, it'll also make things a whole lot more secure for storefronts.
With WooCommerce's functionality as part of the basic WordPress installation, issues such as the recent SQL Injection bug will very likely become a thing of the past. The majority of WordPress bugs and vulnerabilities are inevitably tied to plugins, after all – the core platform is actually quite secure. With eCommerce functionality as part of that platform, merchants will no longer need to worry about sacrificing the security of their stores.
You can read more about WooCommerce on the plugin's official website.
Image: Flickr/melenita2012